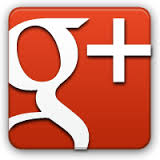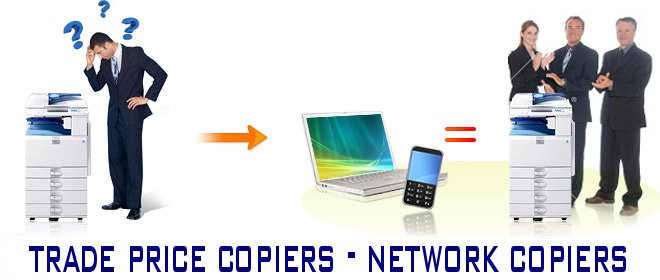 Many businesses that are not paper intensive don't need a large copier, and others simply need a smaller desktop copier because of space limitations. Copier dealers in the printing business call these cheap copiers or discount copiers. At Trade Price Copiers we refer to them as desktop copiers, and while or discount copiers are small in size they provide huge savings as compared to the all-in-one devices sold at national retail shops.
Another nice feature of these discount photocopiers is some of them can auto duplex documents- printing on both sides of the sheet of paper. While these cheap copiers are inexpensive, service costs are minimal as compared to their retail counterparts. Because they use toner cartridges and not inkjet cartridges, toner yields are normally 10 to 15 times higher then inkjet cartridges. Service intervals are about every 50K pages so they are very durable as well
Keep in mind that while all of our desktop copiers sell under £700 our discount copiers are priced 50-75% less then national market levels. So even though these discount copiers are relatively cheap copiers compared to their larger predecessors they are very productive multi-functional printers. Most of our desktop copiers can handle original size documents up to 81/2" x 14" with paper capacity up to 500 pages. They have automatic document feeders that can handle up to 50 originals at a time.
Colour Photocopiers and why rent
Since the advent of the Internet the colour copier has become increasingly popular. Versus its' black and white adversary the colour copier can print, copy and scan in full colour as well as in black and white. While there is not much difference in the original purchase value between b/w and colour copiers- there is a substantial cost differential when it comes to servicing a colour copier.
Copiers Refurbished has a wide variety of colour copy machines in stock and ready for shipment. However determining service costs is prudent before purchasing a colour copy machine. For example let's examine an office that copies/prints 10K images per month. From that number sixty percent are for b/w images and forty percent are for colour copies. On a national average copier dealers will put a colour copier under service for .01 for b/w images- the cost for b/w copies for the month is £75.
In the above example four thousand images went to the colour copier in the form of colour print/copies. On a national average dealers charge about .07 per colour copy- the cost for colour output for the month is £280. Over the course of four years the service costs would escalate to £2,880 for b/w images however a stunning £13,440 for colour output. So while original purchase values are similar, the life cycle service costs are substantially different.
Today's colour copiers can print in vibrant colour with wonderful resolution. Many of the colour copiers we sell can also print 12 x 18 and fold and staple to make printing magazines or booklets a cinch. Scanning documents in full colour and then sending them to an archive file or to a clients email is also very attractive. Colour copiers are the peoples choice, what's yours?
We Sell Colour Copiers- We Refurbished and Sell Used Colour Copiers
Trade Price Copiers sells and buys used copiers! We refurbish pre-owned copiers that have been lightly used and within their first 5% of their life cycle. These copiers are top brands Ricoh and kyocera and current models that can be serviced locally anywhere within the the UK. We sell used copiers wholesale to copier dealers as well as copiers that we refurbish to businesses with a ďsame as brand newĒ warranty and free delivery. Our headquarters are in Nottingham and has over 4000 copiers in stock at all times covering over 70,000 sq. feet of warehouse racking. Our 25,000 sq. feet storage are based in Tamworth and holds around 500 copiers at all times. Our wholesale and refurbished copiers come mainly from leasing companies. These copiers may have been repossessed, used as sales demos, or had an early termination of lease due to a corporate liquidation of assets. We buy these top brand current model copiers at prices 75% off MSRP since the previous owner paid for the assets upfront depreciation. When we sell copiers, most are exported to our foreign friendly neighbours in India and Africa, Europe and other ECO efficient countries.

So how does a Colour Photocopiers Work?
Developer.
Pigmented powder used to developer the image is called toner. Toner particles made of colourant and plastic resin have precisely controlled electrostatic properties and range from about five to 10 micrometers in diameter. They are mixed with and charged by magnetised carrier beads that transport them to the development zone. The particles are charged by the phenomenon of static electricity. The electric field associated with the charge pattern of the image on the photorecepter exerts an electrostatic force on the charged toner, which adheres to the image. A colour document is formed by a printer with four separate xerographic units that create and develop separate cyan, magenta, yellow and black images. The superposition of these powder images produces full-colour documents.
Charging Process.

Inside every photocopier and laser printer is a light-sensitive surface called a photoreceptor. It consists of a thin layer of photoconductive material that is applied to a flexible belt or drum. The photoreceptor is insulating in the dark, but becomes conducting when it is exposed to light. It is charged in the dark by applying a high DC voltage to adjacent wires, which produces an intense electric field near the wires that causes the air molecules to ionise. Ions of the same polarity as the voltage on the wires deposit on the photoreceptor's surface, creating an electric field across it.

Exposure process.

In a digital photocopier or printer, the image is exposed on the photoreceptor with a scanning modulated laser or a light-emitting-diode image bar. In older analogue photocopiers, reflected light from an illuminated image would have projected onto the photoreceptor. In either case, the areas of the photoreceptor exposed to light are selectively discharged, causing a reduction in the electric field. The darker areas retain their charge.


Transfer of Image.

The powder image is transferred from the photoreceptor onto paper by bringing the paper in contact with the toner and then applying a charge with polarity opposite to that of the toner. The charge must be strong enough to overcome the powder's adhesion to the photoreceptor. A second precisely controlled charge releases the paper, now containing the image, from the photoreceptor.

Bonding the ink.

In the fusing process, the toner comprising the image is melted and bonded to the paper. This is accomplished by passing the paper through a pair of rollers. A heated roll melts the toner, which is fused to the paper with the aid of pressure from the second roll.

Clean.

Toner transfer from the photoreceptor to the paper is not 100 percent efficient, and residual toner must be removed from the photoreceptor before the next print cycle. Most medium- and high-speed photocopiers and printers accomplish this with a rotating brush cleaner.
Xerography is a unique process that depends on chemical, electrical, mechanical and software know-how. The rapid and economical digital printing process easily produces either one print or hundreds of identical prints in black and white or colour. More importantly, the capability of page-to-page variable imaging with xerography enables on-demand printing of complete documents such as brochures and books. Such on-demand printing can save time, reduce cost, and eliminate document obsolescence, overruns and warehousing.
Colours and Toner in Colour Photocopiers
The secret in going from black and white to colour is to separate the coloured image into its 3 "process colour" components. By colour mixing using toner (ink) of just 3 colours: cyan, magenta, and yellow any colour image can be reproduced. To compensate for some limitations of the system, black is usually added as a forth component to render dark colours. So the colour photocopier first creates 4 separate component pictures by filtering the original picture through appropriate (magenta, Yellow, cyan, and no filter for the black) filters. The latent images (charge patterns) can be on different photoconductor drums or on adjacent sectors of the same drum or sequentially on the same drum. The charge image created by the red partial image is then contacted with cyan toner, the one created by the green light with the magenta toner, etc., and the toners are sequentially transferred to the substrate, possibly via an intermediate carrier (rubber sheet). This is the story for the analogue process. In the digital case, the image is first digitised and stored by scanning using wavelength-sensitive elements. In a second step, computer-controlled coloured lasers then "write" the image on the photoconductor drum, followed by transfer to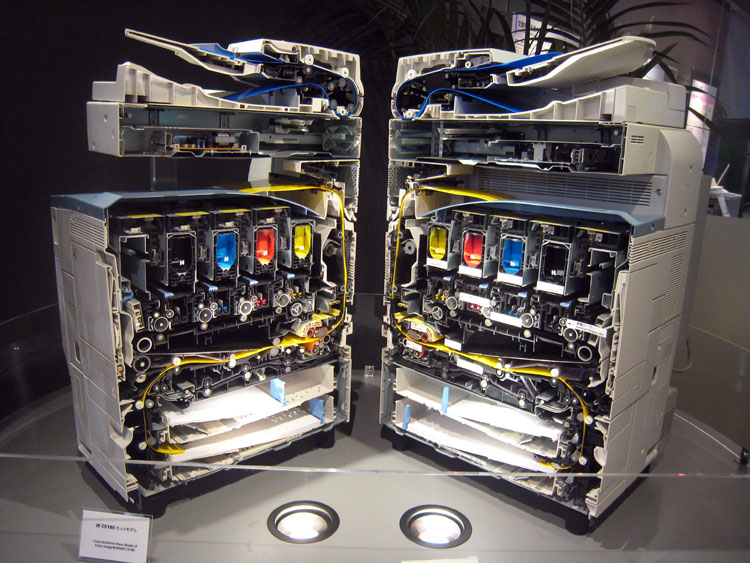 Colour or Monochrome Photocopier
The question to purchase or lease a colour photocopier or monochrome photocopier depends on your business needs, and how much print and copy volume you produce is colour or monochrome.
To choose the right photocopier for you, try and project your colour output needs over the next few years by including outsourced jobs and existing in house.
Colour photocopier considerations
Coloured photocopiers provide enhanced presentation of your documents, making it a worthwhile consideration for any business.
There are many affordable colour photocopiers available offering low pay per click costs, speed, quality and reliability that easily compete with print shop prices. Low-end technology is less expensive, but copier speeds are slower.
Generally, you can expect to pay a similar amount for colour photocopiers as black and white photocopiers with similar speed and volume ratings.
Colour photocopier consumables
You must factor the cost of supplies into the overall purchase price of your colour photocopier. These will need to be replaced at times and be more expensive than a monochrome photocopier, such as:
Paper. Manufacturers recommend that you use heavier and brighter paper. This will be the most significant part of your overall copying costs.
Toner. There are 4 colours used referred to as Cyan Magenta Yellow and Black and each comes in a separate cartridge, so you can replace colours as they run out.
Developer. Most colour photocopiers require a separate developer for each toner colour.
Fuser oil

does not need to be replaced often - one bottle will last twice as long as developer and some no longer require it

Generally, materials for black and white copies range from 0.3p per page. Colour copies run 8p per page. A4
Colour photocopier features
If you are looking to keep costs down, you can control colour privileges for users. Itís also possible to disable the colour option on some models if you donít need it now but will in the future.
Standard features on new digital colour photocopiers include:
Automatic document feeders
Network printing
Colour adjustment and balancing
Image centering
Border erasing

Additional editing functions are available on some makes and models such as creating colour documents from black and white originals. Any add-ons you choose will come with a higher price tag such as colour scanning and faxing.
Monochrome photocopier considerations
Costs. If the colour volume your business needs to produce is small, and your costs have to be kept as low as possible - then a monochrome photocopier may be the best solution for you. Colour is cheaper than it was, but it isnít free. However, retiring printers or migrating printer colour output to a larger multi-functional photocopier may be a better solution here.
Features and futures. Many black and white photocopiers today include advanced editing options. Add-ons can also be purchased that combine the functions of copiers, network printers, scanners, and fax machines. These enable you to update your photocopier at a later time. Remember to ask about the specifics of the upgrade process to ensure you get what you need.
Complementing your monochrome. If you rarely need to use colour, then perhaps an inexpensive inkjet colour printer with scanning capabilities that complements your monochrome photocopier would better support your business needs. If it is overused, the speed, reliability and cost of consumables for this type of inkjet may be an issue.

Hybrid photocopiers
Black and white/colour hybrid photocopiers are also available for businesses that need some colour copying or printing. Itís easy to switch between modes and save money on expensive consumables.
. Should I lease a copier or buy one?
It makes sense to lease a copier if you are absolutely certain that your business will be capable of paying your monthly charge for the entire contract term. A copier lease locks you into a year, two-year, or three year monthly contract. For many companies, a copier lease is a great way to save thousands of dollars on an initial purchase, and can lessen the impact on the balance sheet by spreading out the cost over time. Service agreements are another major reason people opt for a copier lease over buying a machine, because they include free service calls and can cover major parts that break over time. So all in all, a copier lease does make sense for an established business, whether you're a small business or Fortune 500 company.
. When does a copier lease not make sense?
If you own a newer business, a copier lease may not make sense. Keep in mind that a copier lease is quite difficult to break, just like any other leasing contract. Also, if your business makes fewer than 700 copies a month, it may not make sense to enter a leasing contract for a business-level or multifunction copier. You might consider buying an all-in-one copier, which is a smaller, usually desktop copy machine that can print, copy, scan, and fax just like a multifunction copier but at a slower speed. Make sure to look for a laser all-in-one copier rather than an inkjet copier, because inkjet ink is more expensive than laser toner. Inkjet printers have a price per page of around 20 cents, compared to laser printer pages which cost about 6 cents a page.
Also consider buying a used copier. Used copiers that are purchased directly from dealers have the added advantage of coming with a warranty; something you won't usually get if you're buying from an individual owner.. How much does it cost to lease a copier?
Most businesses pay between £100 and £250 a month to lease a multifunction copy machine. Take a look at these copier lease rates that people pay each month; we've also posted more lease rates on our homepage.
Tip: when you compare copier lease rates between companies, make sure to calculate the full cost of the copier by taking your monthly rate multiplied by the number of months of the contract. This is important if you're struggling to decide whether or not you want to buy a copier or lease one -- you can see exactly how much your copier will "cost" over the term of the lease compared to what you'd pay to purchase a new copier.
. What is the difference between leasing and renting a copier?
A copier rental is generally a monthly rental that can last from 1 to under 12 months. Renting a photocopier is usually more expensive per month than leasing a copier, though the advantage is that it is a temporary contract rather than a several-year commitment. A copier rental makes sense for short-term projects, events, or converting a paper-based office's files to electronic files. Renting a copier usually means you're renting a used copier, which can be fine for most businesses. Leasing is generally more common and requested by most types of businesses..
. Should I rent an digital colour copier?
Digital: Most of today's business laser copiers are also digital copiers. By "digital," a copier usually includes an internal scanner, meaning that the machine can scan and store documents. The ability to scan is a must in most offices because of the ability to send documents or contracts as email attachments, or store contracts on a network for safe record-keeping. A digital copier can also "remember" a scanned document and then make ten copies of it (while an analog copier must scan the page ten times to make ten copies.) Thankfully, copier companies like Canon, Ricoh, Xerox, Konica Minolta, and other major brands primarily sell digital laser copiers today, so you don't really have to make that choice when you're shopping for a copier.
. How do I get out of a copier lease?
Before you go down the winding road of trying to figure out how to get out of a copier lease, make sure you go over the contract thoroughly before you sign the copier lease. Like any lease, a contract is a contract and can be extremely difficult to break, should your business be unable to pay the monthly rate. First, understand when you need to cancel an automatic renewal on the lease (most copier leasing companies auto-renew your contract). Knowing your window of opportunity to exit the lease is also important so that you don't renew the contract before you actually need to. Next, try to bill your maintenance contract separately from the copy machine. You don't want to get roped into holding onto a copier purely because your service agreement lasted three years, especially if the copier is obsolete or not working as well as it should be.